Let's Flamingle! How to Throw a Bachelorette Party
Let the games begin
Congratulations on being selected as a Maid of Honor or Bridesmaid! Your duties as such might seem overwhelming, but don't be discouraged. Planning a bachelorette party is one of the most exciting things about your position! Read on as I break down the top 8 things to consider when planning a BACH party that your bride-to-be will never forget! Be the best Maid of Honor you can be and throw a total bash by following the simple steps below.
1. VENUE
 
This is such an important first step. Deciding where you want to throw a bachelorette party is #1 on the list. Are you going to throw one in a different state? At a house, hotel, resort? What is the temperature during that time of year? These a critical things to consider when you choose a location. Can you get there easily or cheaply? Your location should coincide with the theme you hope to use. For a flamingo themed party, a venue in Florida will work perfectly. Groupon and Expedia have several inexpensive options! Check these out first. We chose a resort with a few pools, a tiki bar, many activities on site, a full kitchen, and a large suite to fit all of the girls. Florida weather in early November couldn't be better: low 80s and sunny!
2. THEME
 
A theme automatically creates a consistency for your party. It also gives your invitees an idea of what to expect so they can plan and pack accordingly. The theme sets the stage for the entire party, from activities to gifts to food. Research bachelorette themes on the internet (Pinterest and Etsy are great places to start). After you narrow your possible themes down a bit, consider the availability of buying items that go with the theme. For a Florida bachelorette party, we chose a flamingo theme, "Let's Flamingle." This was chosen based on the fact that there are many flamingo and pink-colored gifts and decorations available online–even during the fall season. Once your theme is chosen, move onto number 3–Invitees.
3. INVITEES
 
This might seem like a simple task, but recently bachelorette parties have expanded beyond only the bridal party. Be sure to ask the bride if she has any extra girls she wants to invite to the party. Be sure to extend the invite to these guests as well. Once you have a full list, send out invitations to each guest with the dates, location, and theme. Be sure they are made aware of what to expect to do and how much they expect to spend during the stay. These are two pieces of information that will likely determine if they are able to attend the shindig. For example, list the location, dates, activities, food/drinks and also explain how the costs will be broken down per person.
4. ACTIVITIES

So, what the heck are you going to do!? Activities are the core part of throwing a good bachelorette party. They determine the pace of the weekend. Do you want a time of relaxation or one of upbeat partying? Do you want to have girl time? Or a time of going out? Or maybe a combination of everything? One important thing to consider is what you think the bride wants/needs. In our case, we knew the bride needed some time away from the stresses of work and life. In addition to knowing what the bride wants, you must consider the costs involved with each activity and relate that to the amount your invitees are willing to spend. We tried to limit our activities to ones with as little costs involved as possible.
Here are some activity options:
DIY spa day - nail and facial party
Swimming
Mixology class
Bar hopping
Baking
Hiking
Pole dancing class
Ice cream Sundae Party
Scavenger Hunt - click to download a pdf
Lingerie games
Mini golf
Game Night
Dinner Party
Tanning by the pool
Matching Outfit night
5. FOOD/DRINKS
 
Planning this part of the party will make your life so much easier. Will you be going out for all meals? Does your venue have a full kitchen? Are you asking attendees to bring food? Are you grocery shopping? These are all options to think about. Choosing a venue that accommodates in-room cooking is quite useful and cost effective. In our case, the resort we stayed in had a full kitchen. We made a list of meals and items we needed, and hit the grocery store first thing. Our list made it much easier to shop with little guessing and no missing items. I had broken down meal options and which ingredients were needed to create each one. This helped us stick to the essentials. In addition to baking and cooking in our suite, we planned to go out to dinner one night with drinks included. This allowed us to save money while at the resort and use our groceries instead.
6. ITINERARY
 
Plan out your weekend. What will each day look like? This can be a very loose schedule, but it is helpful for choices and planning. Before listing out every option, schedule your main activity(s) as these are usually only possible on certain days. Then, fill in the blank spaces with other activity options. Our scavenger hunt/dinner night and mixology class were ones we knew were only available on certain days/times. After I filled those slots, I added the DIY nail and facial party, mini golf, and other smaller activities that were much more flexible in timing. If you have girls flying to the event, be sure to include their arrival and departure times in the itinerary. This helps with scheduling and coordinating rides.
7. GIFTS
 
This is an optional step, but it is highly recommended. Each attendee receives a gift bag full of some items to make their weekend all that much more fun! These gifts are also great as they double as props for taking pictures. Each gift should be reflective of the theme or color scheme. This reinforces the consistency of the party. Also, gifts are a great way to thank each girl for attending the trip!
Gifts to consider:
Survival kit: advil, eye masks, water bottle, emergen-c, etc
Nail polish
T-shirts - I designed my own and used Vistaprint to print them.
Candy
Tumbler
Sash
Champagne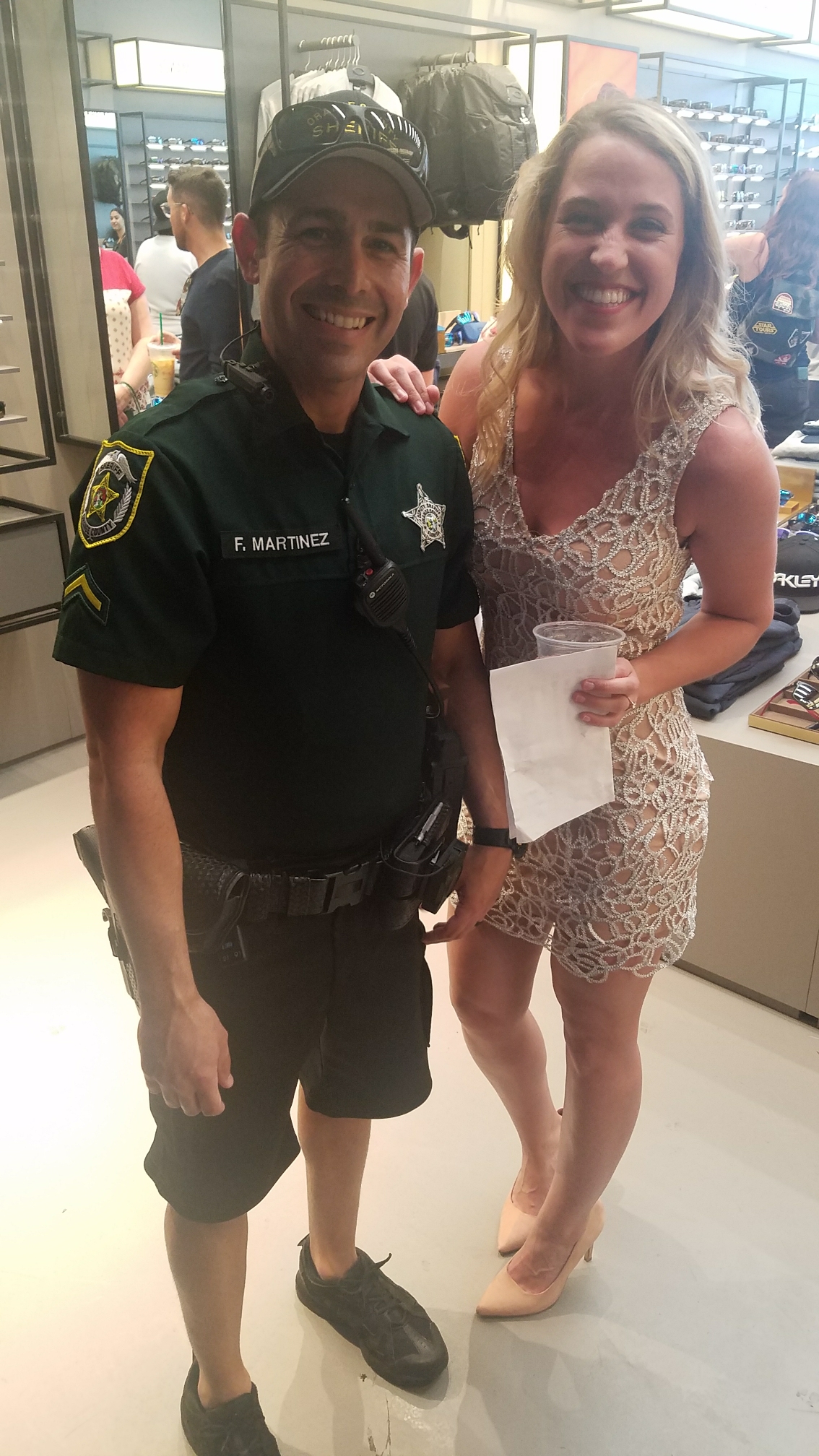 8. PICTURES
 
This goes without saying, but document everything! This will be sure to make you laugh later. Capture moments of each event and activity. A great gift for the bride is to create photobook using these pictures to give her on her wedding day. She will cherish these times more than you know.
Have fun, be safe, and LIVE WELL.