2018 Fall Favorites
Most of you know that I love me some summer, but there is so much joy in a new season. With fall's arrival, there are so many things to do. Recipes with all the yummy pumpkin and spice, outdoor activities and so much more. I'm rounding up a few of my favorites for this fall season.
FOOD
Fall salad with pumpkin dressing
Fall salad with Pumpkin Dressing - Who doesn't like a new salad? I created this one just yesterday and topped it with a homemade dressing. It gives me all the fall feels and my goodness it is tasty. Click below to subscribe to my newsletter and get the pumpkin dressing recipe.
Pumpkin spice latte - from @Collagenforher. This healthy and collagen-packed latte is a great alternative to a Starbucks PSL. Simple recipe, delicious taste. Click here for the recipe. PS. get a discount of collagen with code "Michelle10" on collagenforher.com.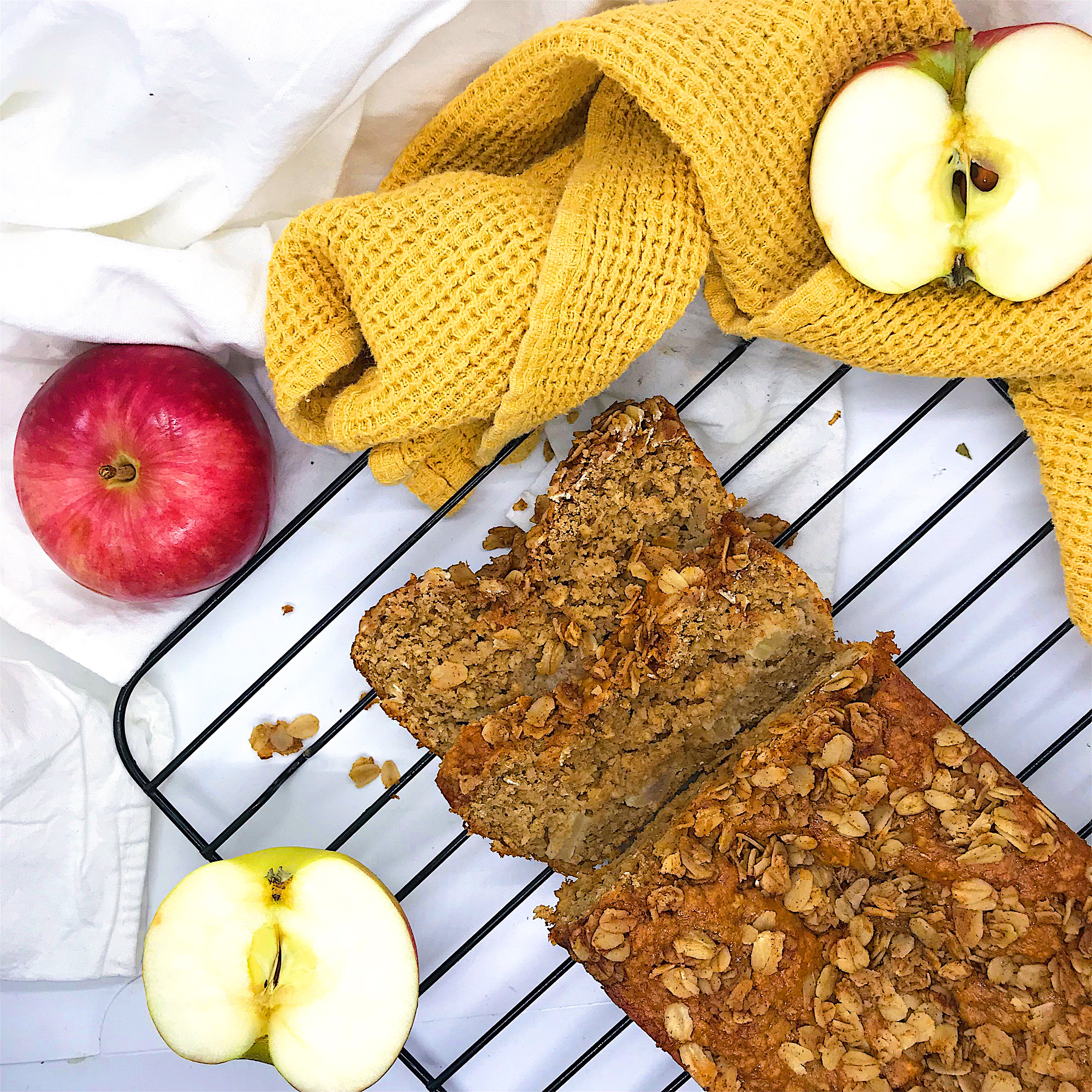 My Apple Cinnamon Bread - This bread makes all of my autumn dreams come true. It has been husband and family approved, and is very simple to make. Just throw all of the ingredients in a food processor, blend, and bake. Recipe here.
Sweet potato goat cheese toasts - from @Dancing.for.Donuts. These make a savory appetizer for thanksgiving / fall get-togethers. You better believe Ill be making this for my family's turkey dinner. Get the recipe here.

Pumpkin Spice RXBar - Need a fall on-the-go fall snack that truly tastes like a pumpkin spice latte? Look no further. RXBar came in hot with this flavor.
ACTIVITIES
Pumpkin picking - I love going pumpkin picking with friends and family. It is an easy way to get outside and enjoy all that fall really has to offer.

Corn maze - Okay, this is super fun way to get your steps in a get lost all at the same time. Ha. But really, I love a good corn maze - and the apple cider after of course.
Hike - Ever since I was little, my family went on a fall hike at a nearby mountain. The views are absolutely incredible, you get a sweat in, and you have the best fellowship. Plus, it makes for a solid leg workout.

Fall festival - Check your FB local events page for some festivals in your area. I found one for a food truck fest in my hometown and it did not disappoint.
Race - During the fall season, there seems to be a race every weekend. My husband and I joined one last minute and we both ended up placing for our age groups. The crisp fall air made for the perfect running weather.
Game day tailgating - Football tailgating. Need I say more? I'm a huge fan of getting my friends together to attend a game. You better believe I bring some healthy alternatives to the typical burger and beer bash - all the booch, bars and carrots.
CLOTHING
Lilybod's crimson leggings
Lilybod's crimson leggings - These bad boys are beyond comfortable. Not even totally sure what the material is, because they are the only leggings I have that are this silky smooth and high quality. The crimson color is goals if you ask me.

Sweaters - H&M has some great and inexpensive ones. Every fall they have an incredible sale of last year's products - I got 5 of them for only $35 total!

Boots - JustFab has a sale for 3 pair for $39.99 that's about $16 each!

Cropped sweatshirts - from Halio La. I have a grey one and it is mad cute but also comfortable. I love a solid crop, but the chilly fall weather means I need a little extra warmth. This is the perfect combo.
MVMTforHer's Sunglass - Just because the weather is a little colder, doesn't mean the sun isn't out. I love a new pair of glasses for a new season. MVMTforHer has the cutest styles and I'm actually very impressed by their quality. Get $15 off ANYTHING on their site with code "fitstagram15".